$10 PARKING for self-contained RVs per vehicle per night • Safe & Secure • Fires allowed • Laundry • Social hub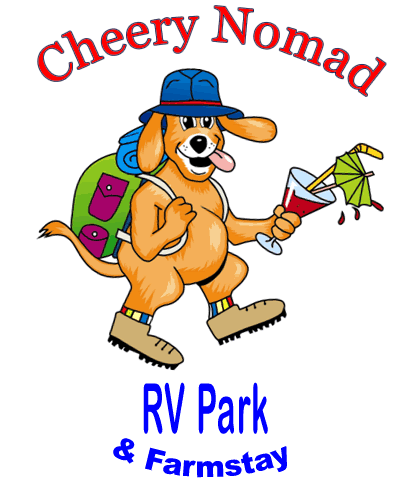 Cheery Nomad RV Park & Farmstay is located just off the Hervey Bay-Maryborough Road and is only 6 kilometres from the Maryborough CBD. Our aim is to give a 'best value' choice to all travellers passing through or visiting our area. Make this your first stop north of Brisbane to explore the Fraser Coast.
Powered caravan / motorhome sites
Unpowered camping / tent sites
Cabins for two
Camp kitchen with gas burners, sinks, television, table tennis and dart board
Social area with bar, television and pool table
Amenities block with disabled facilities, hot showers and laundry
Communal fire pit with camp oven cooking
Wood fired oven

Visitors enjoy our park because it is quiet, safe and located in rural surrounds, where wildlife abounds. If you are fully self-contained, take advantage of our Dollarwise deal, mentioned below.
NO. OF PEOPLE

RATES

Powered site – per van

Single person

$32/night

Powered site – per van

2 People

$35/night

Unpowered site – per van or tent

1 or 2 People

$22/night

Additional person

Adult/child over 5 years

$11/night

Additional person

Child under 5 years

$6/night

Cabin (queen bed)
(Weekly rate is 30% off)

1 or 2 People

$100/night
$490/week

Van or boat storage

$10/week
CMCA Members (Dollarwise)
Note: This deal is also available to those who have a fully self-contained van.

$10 per vehicle/night
Safe parking – Bar – Games area – Fire Pit & Wood Fired Oven with free wood – Laundry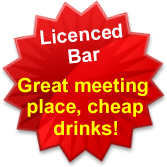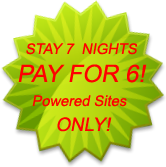 Cheery Nomad is proud to support the Stickit Rural Training programme conducted by Brendan Condon. Learn more
here!